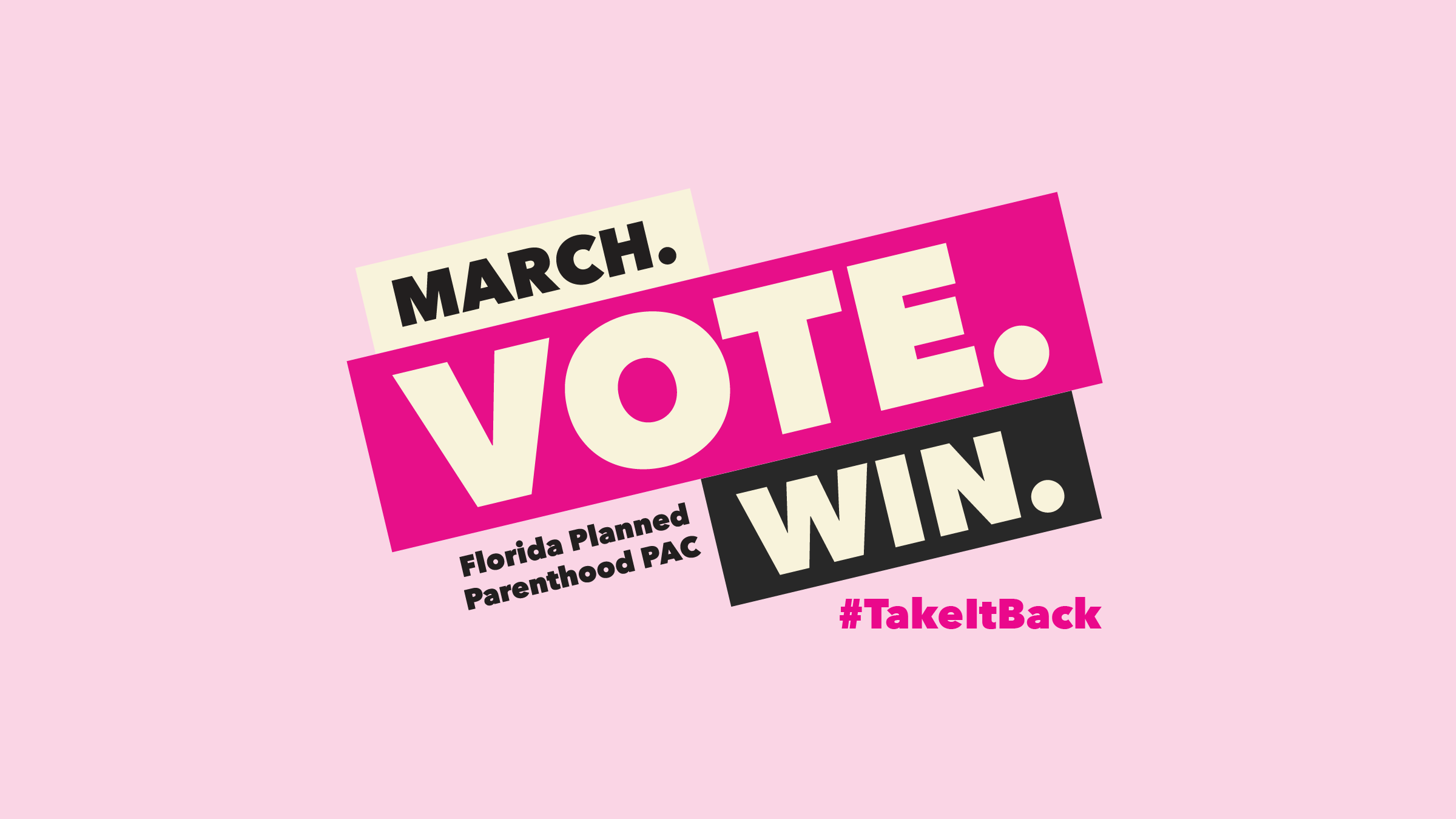 GET INVOLVED
Events are happening in communities across Florida from now through election day. You can join us and send a strong message to politicians; if they don't stand with us on access to safe and legal abortion, affordable birth control, care at Planned Parenthood, and health care equity, then they don't deserve to represent us.
Check out the calendar below to see all events or use the community links to see just events in your area. Don't see you community listed? Check out our online events.
Tallahassee Take Action for Freedom Canvass
Monday, November 5, 2018 @ 10:00 am

-

6:00 pm
We have one more day in this election cycle to reach out to voters, educate them on key races they will be facing at the ballots, and encourage them to show up to the polls. Do you have a few hours you can dedicate to help us #BringitHome?
We have shifts from 8 am to 12 pm, 12 pm to 4 pm, and 4 pm to 7 pm, but any time you can devote will make a difference!
Direct any questions or concerns to Haley Gentile, Regional Organizer, at 239-210-8923 or haley.gentile@flplannedparenthoodpac.org.