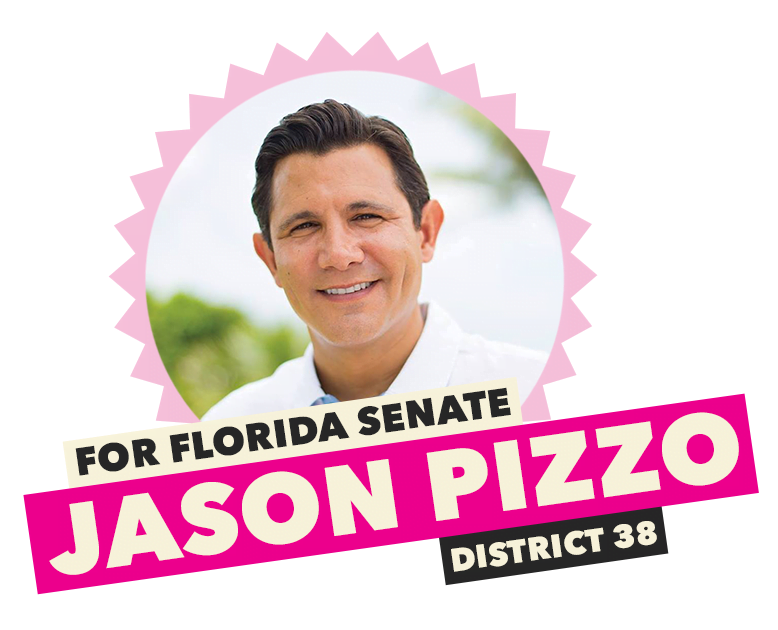 Jason Pizzo is committed to stopping the assault on reproductive health care in our state and we are proud to endorse him. The Florida Legislature should support medically appropriate and scientifically based health care policies, not legislation that imposes unnecessary restrictions on women in order to limit access to safe, legal abortion and shut down health centers.
It is more important than ever that Floridians send leaders to Tallahassee who are prepared to defend equal access to health care. Jason Pizzo stands with Planned Parenthood PAC and we are proud to stand with him.
Women should have access to the family planning and reproductive health care services they need and that's why  we need champions for reproductive health like Jason Pizzo in the State Senate to get there.
Here's how you can
Support Jason Pizzo
Vote!
Early voting is happening now in Miami-Dade County! Find your early voting location and cast your ballot today or vote on election day, August 28th.
Share Your Support
Show your support for Jason Pizzo on Facebook and Twitter so your friends and family know who the reproductive health champion is in District 38!
"We need a champion for reproductive health representing our community. That's why I support Jason Pizzo for Florida Senate District 38. #ReproChampsFL"
"I support reproductive health champion Jason Pizzo for Florida Senate District 38."
Paid political advertisement paid for by Florida Planned Parenthood PAC, 736 Central Avenue, Sarasota, FL 34236, independently of any candidate. Not approved by any candidate.